EXPERIENCE AND PASSION SINCE 1997
As your charter flight partner for individual business travel and private flights, we fly our passengers directly and exclusively to their destinations across Europe.
Flying is our passion – and has inspired Alfred Eisele for decades. We have been passing on our experience and passion to business and private travellers ever since the company was founded in 1997. We meet the demands of our customers for the highest standards of safety, flexibility and first-class service on every charter flight and in all our flight services.
We would like to invite you to discover the world of E-Aviation and would be delighted to welcome you on board soon. Come and share our passion!

Alfred and Christian Eisele

CEO and COO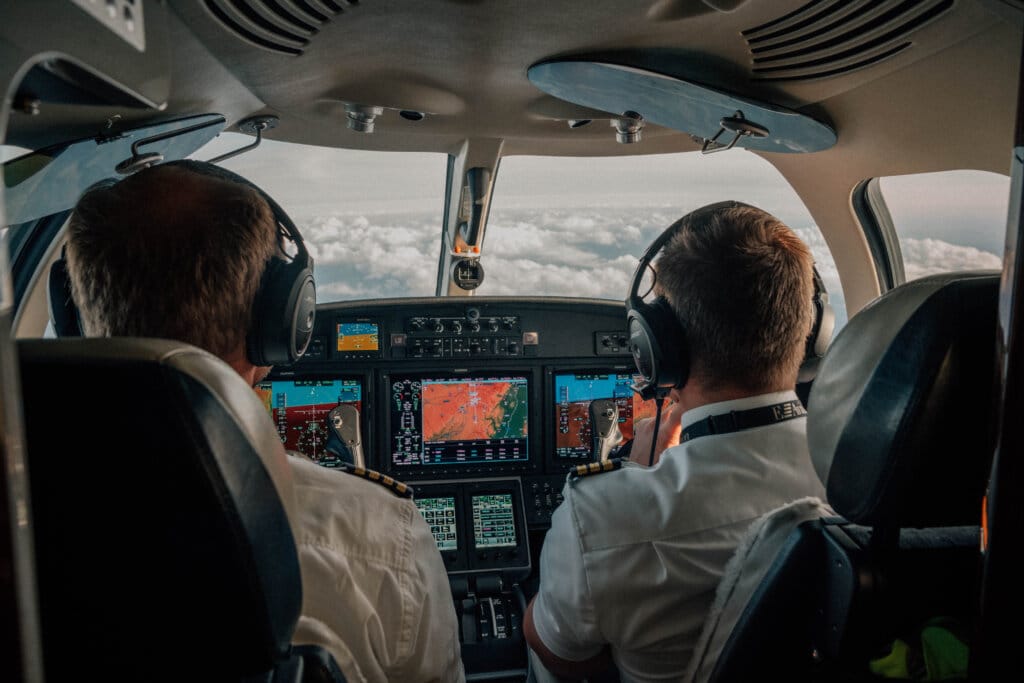 You will always be flown by very well-trained professional pilots. The experienced crew will consist of a captain and a co-pilot, who have completed specialised training for the relevant aircraft type with Flight Safety. All E-Aviation pilots also take part in annual flight assessments and emergency exercises at the Lufthansa Training Center in Bremen. The simulator training is supplemented with approach training and with company procedures in our own aircraft. Our pilots regularly undergo checks at the Aeromedical Center in Stuttgart to ensure that they are fit to fly.
Our fleet, which includes Citation Business Jets, is equipped with the most up-to-date technology and avionics, such as the EGPWS-2 and FADEC flight management systems. All systems are regularly maintained at service centres licensed by the manufacturers using computer-based programs. All service points are also continually assessed. In addition, we are continually modernising our fleet and ensure that it is always equipped with the most up-to-date technology.
THE DIRECT ROUTE TO YOUR BUSINESS AND PRIVATE JET CHARTER FLIGHT.