TREATS FOR YOUR TASTE BUDS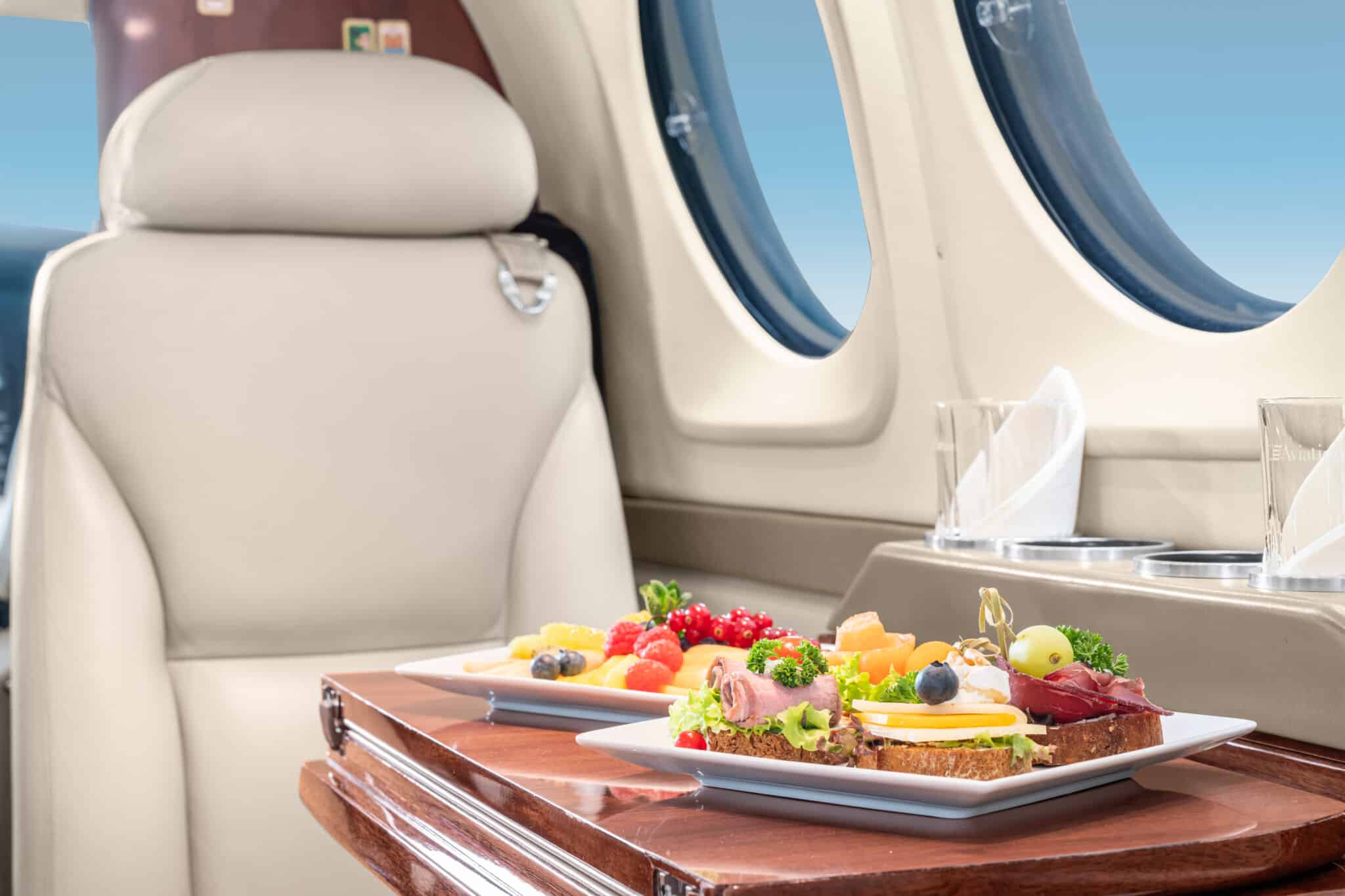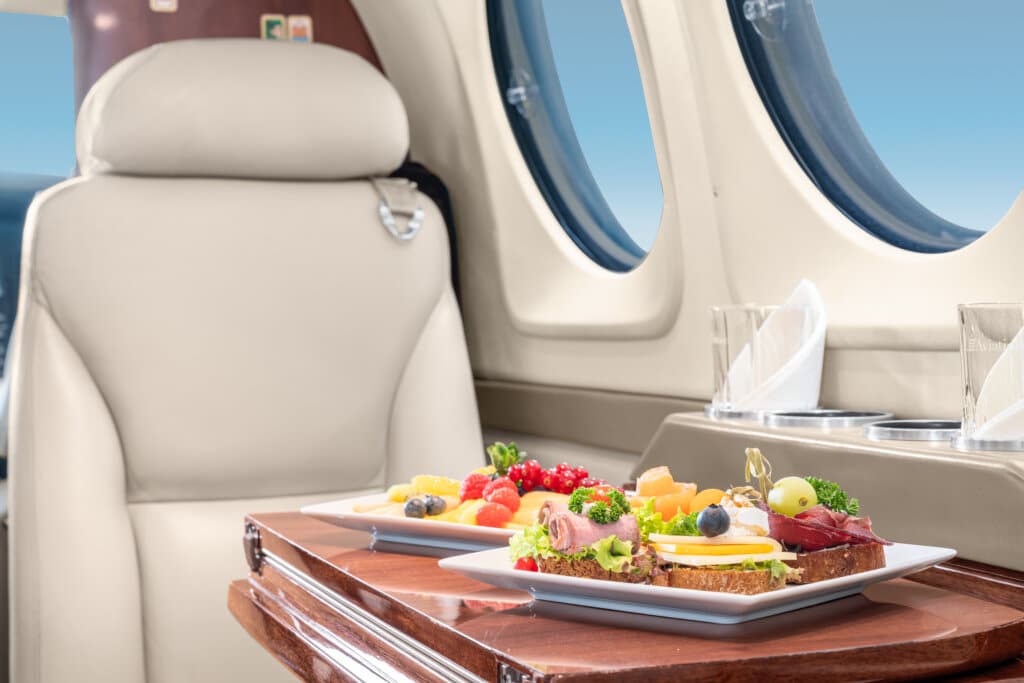 Our aim is simple: To serve up a new standard for on-board catering. We know that the meals we serve on board are a key element of your flight experience, so we set our standards high.
Our catering team works together with hand-picked partners from across Europe to offer you truly tempting delicacies on every flight. We treat our customers to the best on-board service and exquisite cuisine.
THE DIRECT ROUTE TO YOUR BUSINESS AND PRIVATE JET CHARTER FLIGHT.